The Shabbat Experience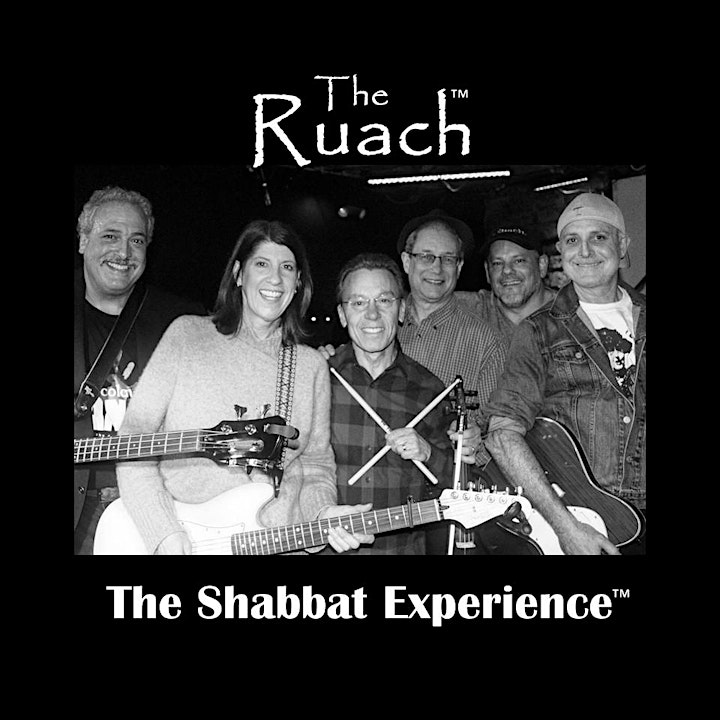 Uplifting. Spiritual. Joyful. The Shabbat Experience is a break from the daily stresses of your life. Gather with your friends. Make new ones. Experience the renewal and beauty of Shabbat.
The Ruach Jewish Rock Band based out of Charlotte, NC.
"There are many references to 'Ruach Elohim,' the Spirit of God, in the Torah," "When we play we want people to be moved to feel the Spirit of God."
– Peter Levinson (lead guitarist)
Attendees will be welcome to stay for 7:30 PM show but must surrender all first and second row tables!
MIDDLE C JAZZ | Ticket Terms and Conditions
1. Final sale. No refunds, no exchanges, not transferable.
2. We are located at 300 South Brevard Street, at the corner of South Brevard and East M.L.K. Jr. Boulevard.
3. Enter on South Brevard Street.
4. Paid parking is available in the 300 South Brevard deck, accessible via East M.L.K. Jr. Boulevard. Space is not guaranteed.
5. If traveling via public transportation, the nearest LYNX stop is the 3rd/Convention Center Station.
6. Seating is first-come at the door. Only Baby Grand Members qualify for early seating.
7. Doors open one hour prior to the performance for General Admission ticket-holders. Doors open one hour and 30 minutes prior to the performance for Baby Grand Members. Doors open 30 minutes prior to second shows.
8. Photography or recording of any kind is strictly prohibited. Smart phones are permitted.
• Tickets can be redeemed using a smartphone, no printing is required.
• All shows all ages unless otherwise posted, but please consider this is an adult setting.
• A full bar and light food menu are available throughout the show.
• At Middle C Jazz, we believe in taking care of each other and of ourselves. Please approach your concert experience with consideration for the enjoyment and safety of others, and please travel to and from your show responsibly.
+ Google Calendar+ iCal Export