Play Video
Ruach-Shtut is an ecological biological agricultural field, for strawberry, blackberry and raspberry crops. We invite you to touch the soil, see the colors, breathe the scents and experience the taste of childhood memories in a fun, educational fruit picking activity.
We grow our fruits with ecological commitment to preserve the environment and we implement advanced growing methods that use natural means such as biological pesticides, use of bees for pollination, water recycling and more.
More about us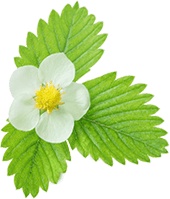 We grow and market strawberries, blueberries, raspberries, blackberries and cherries, all free of pesticides and toxins. Our unique growth methods include biological pesticides, water recycling and other natural means designed to maintain ecological balance. The varieties we grow are all of a proud Israeli development. We do everything in order for the fruit that arrives to you is sweet, juicy and healthy!
More on our fruits
Cherry
Watch a short explanation video
Training on biological pest control, bees and transparent hives
Home picking basket and free field eating
Hospitality incubator, herbal tea and chocolate strawberry fondue
Activity Incubator for Kids and Saturdays Variable Creation Workshop