Our nature is to heal
Experiences of psychological trauma profoundly change our relationship with our bodies.
Center for Trauma and Embodiment (CFTE) at JRI is dedicated to researching, developing, and training providers in effective, trauma-informed practices that help survivors safely re-connect to their body so that they may engage more fully with their life.
CFTE is a 501(c)3 non-profit organization. Proceeds provide direct service initiatives to survivors of trauma through our programming, public classes, and trainings.
TRAIN WITH US
Certification Program
TCTSY is an evidence-based adjunctive treatment for complex, developmental trauma or chronic, treatment-resistant PTSD. Our 300-hour certification program is open to certified yoga teachers and licensed mental health care providers. All applicants must have completed one or more of the shorter trainings.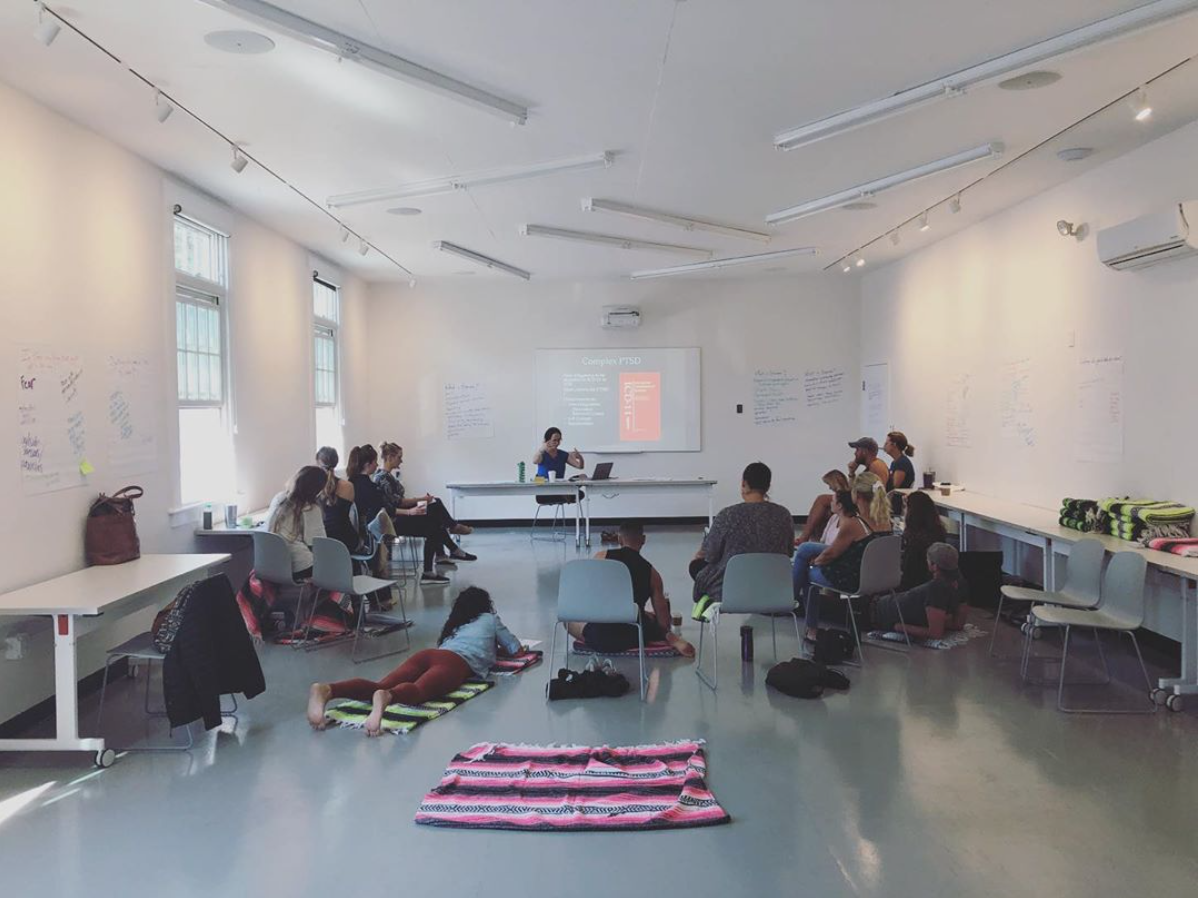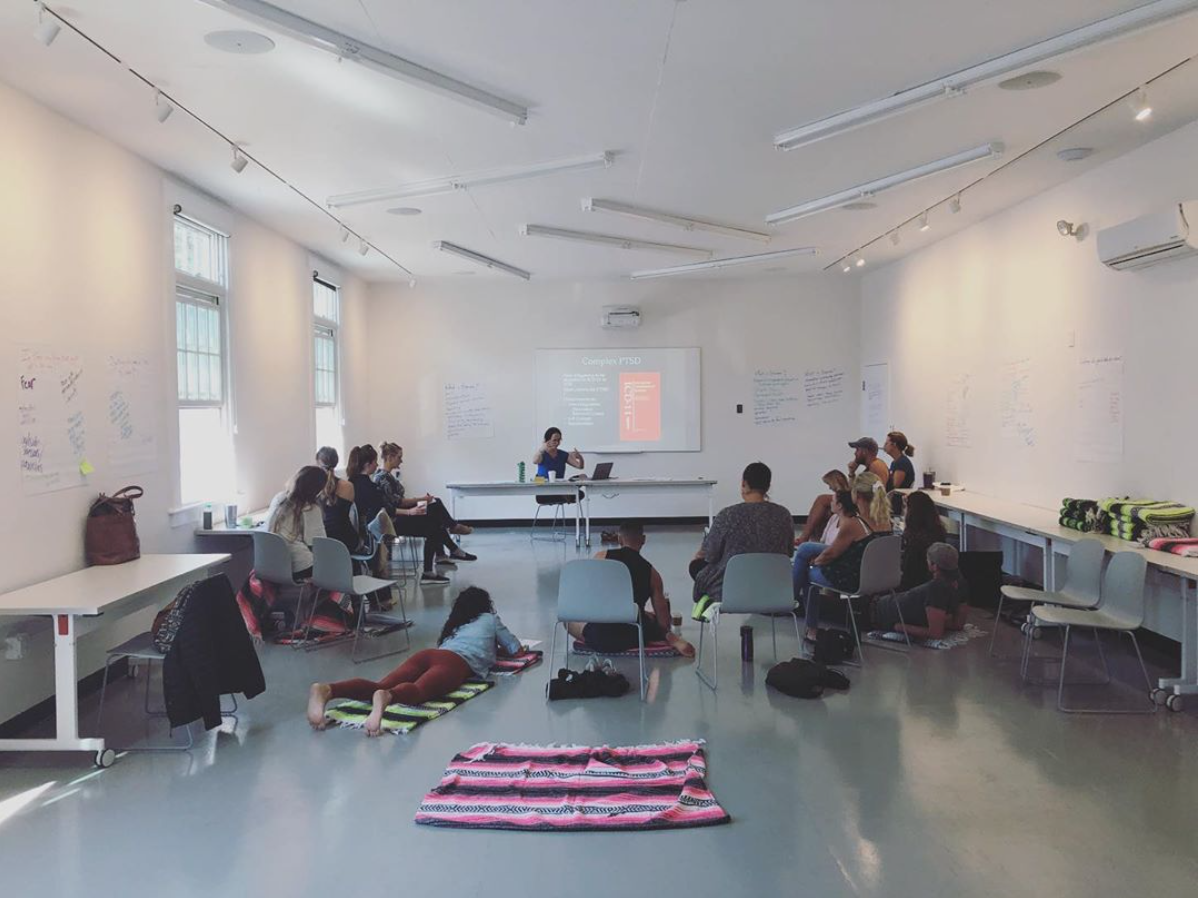 Foundational Trainings
These trainings introduce attendees to the core concepts and applications of TCTSY. They are intended to inspire yoga teachers to make their classes more trauma-informed and to support those working in the mental health field to bring the body into treatment when working with survivors of trauma.
4.5 Hour Online
E-course
Designed for students, teachers, clinicians and survivors, this downloadable, online course provides an overview and understanding of trauma, how to use yoga as part of the healing process, and how to incorporate components of trauma-sensitive yoga into your life, classes or clinical practice.
Growing Globally
With facilitators in over 30 nations and territories around the world, including First Nations communities, TCTSY is a cross-cultural model for body-based treatment