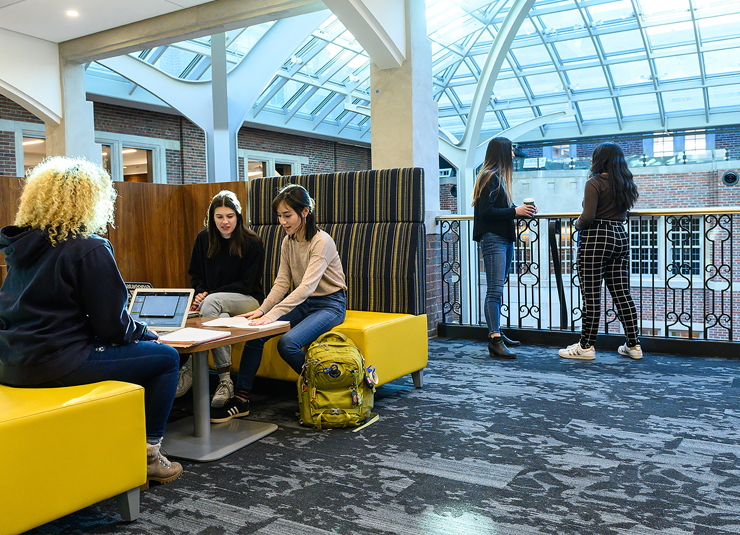 #BLACKLIVESMATTER

What is the best way to build (or rebuild) a community?
DEAR FRIENDS,
We miss you.
FEATURED PROJECTS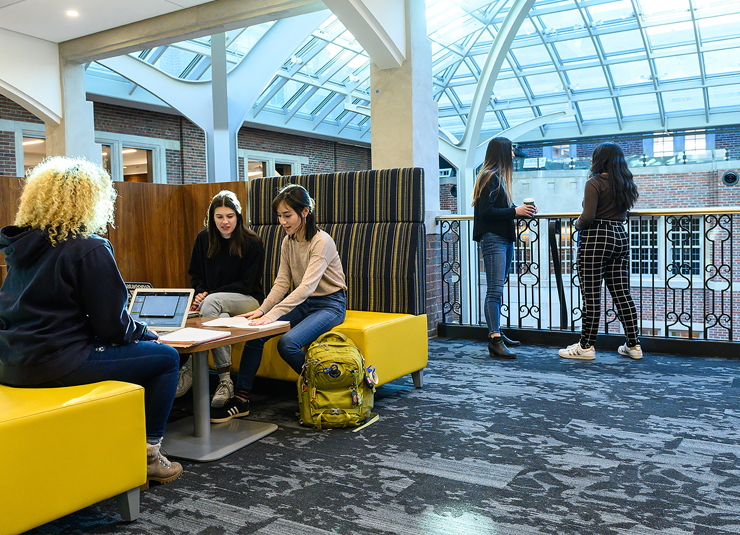 Honoring the Past to Make the Future
University of Michigan - Ann Arbor
Michigan Union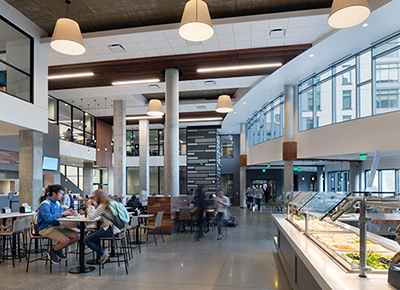 A Home Away from Home
Marquette University
The Commons Residence and Dining Hall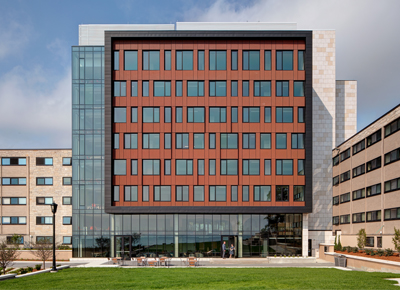 Bridging and Bonding by the Lake
Carthage College
The Tower Student Life Facility
WHO WE ARE
Workshop Architects is nationally regarded for our architecture, strategic planning, interior design, and research of community building spaces for higher education and mission-driven organizations.

EXPERTISE

Architecture
Strategy / Planning / Design

Interior Design
Programming / Retail and Hospitality Design

Communication Design
Identity / Collateral / Environments
LATEST NEWS
WORKSHOP WAY
Loneliness
We are collectively experiencing a form of social isolation that is unprecedented and unfamiliar.
WORKSHOP WAY
Diversity and Inclusion
The role of student unions on college campuses fundamentally informs our approach to design and engagement for diversity and inclusion.
WORKSHOP WAY
Inclusive Placemaking
Student unions must serve all students. For students from underrepresented minorities or feel marginalized, it is especially important to reach out to them and to appreciate them for their lived experience.
TESTIMONIALS
"Workshop Architects understands the philosophy of a college union – that it's much more than a collection of wonderfully designed program and service spaces. They go out of their way to truly connect with their clients. Attentive … Responsive … Ideal Partners – all of these describe the entire team at Workshop Architects. They are uniquely qualified to create the best in union facilities for today and in the future."
Union Director at UW-Madison
I believe Workshop Architects could do any kind of architecture; however, they do this kind of architecture because they love it, because they believe in students, and because they are committed to the transformative potential of a great student life building. Students (and administrators!) love working with them because they bring a certain kind of joy to the process - a joy reflecting the spirit of student life itself."
AVP Student Life, University of Michigan-Ann Arbor
"Workshop is an incredibly dynamic team when it comes to programming and designing student center facilities. They draw energy from staff and students as they brainstorm cutting edge strategies for these places while bringing in other aspects of student life. We are so excited about what they are creating for Notre Dame!"
Director of Facilities, Campus Crossroads Complex at University of Notre Dame

201 E Pittsburgh Avenue, Suite 301,
Milwaukee, WI 53204

Call Us 414.272.8822

Copyright 2020 Workshop Architects, Inc
All Rights Reserved. All Wrongs Reversed.