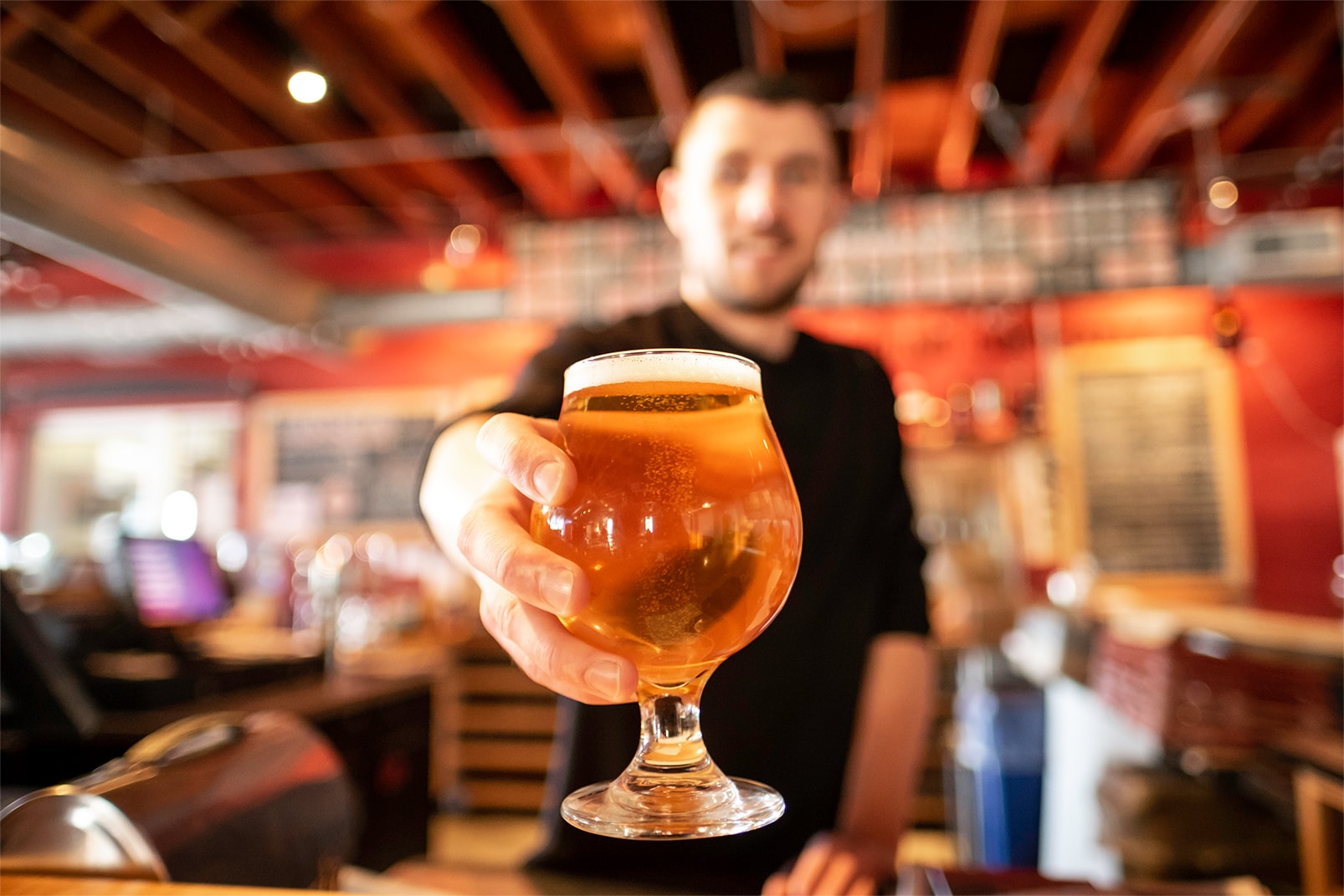 DO NOT COME TO THE WORKSHOP IF YOU HAVE ANY OBJECTIONS TO DOING YOUR PART TO CONTROL COVID-19 (this means, for example, always maintaining proper social distancing, wearing an effective mask over your nose and mouth anytime you're not seated, and not "forgetting" these rules while you're here). No debates: as a private establishment it is our right and prerogative to set the terms by which we will serve the public. Whew. Now that that's out of the way, here's what's great and new.
COOLER WEATHER IS BACK. AND AT THE WORKSHOP, WE'RE READY!
– CLEAN AIR: New, state-of-the-art ionization technology constantly purifies our indoor air.
– SOCIAL DISTANCING: A full complement of physical barriers and visual cues aid us in social distancing.
– SQUEAKY CLEAN: Thorough, regular cleaning and sanitizing keeps things clean.
– CONTACTLESS SERVICE: We offer 100% contactless service as an option- just use your phone and we deliver everything right to your table. (You can also throw your mask on and order at the bar if you prefer.)
– ELBOW ROOM: A wide-open plan bar area gives plenty of space to safely socialize- and a large new heated tent adjacent to our side door offers space for fun stuff (like a sheltered all-season bocce court)!
– LIVE ENTERTAINMENT: We've put up a plexiglass "terrarium" to make live music possible again: bands on one side, fans on the other. If you've missed this as much as we have, check our calendar of events and come back out!
– WE HAVE LIMITS: We have strict capacity limits, which we enforce carefully. When we're full, we're full, and sorry no reservations.
– YUM: We have a super simple menu of killer chicken wings and delicious scratch-made empanadas. Empanadas are handheld dumplings of savory goodness; they travel well and pair perfectly with our beer. One's a great snack: three make a meal.
– BEER TO GO: we have growlers, howlers, crowlers, and a wide variety of our famous beers in pint cans, too!
CLICK BELOW TO PLACE AN ORDER NOW- FOR HERE OR TO GO