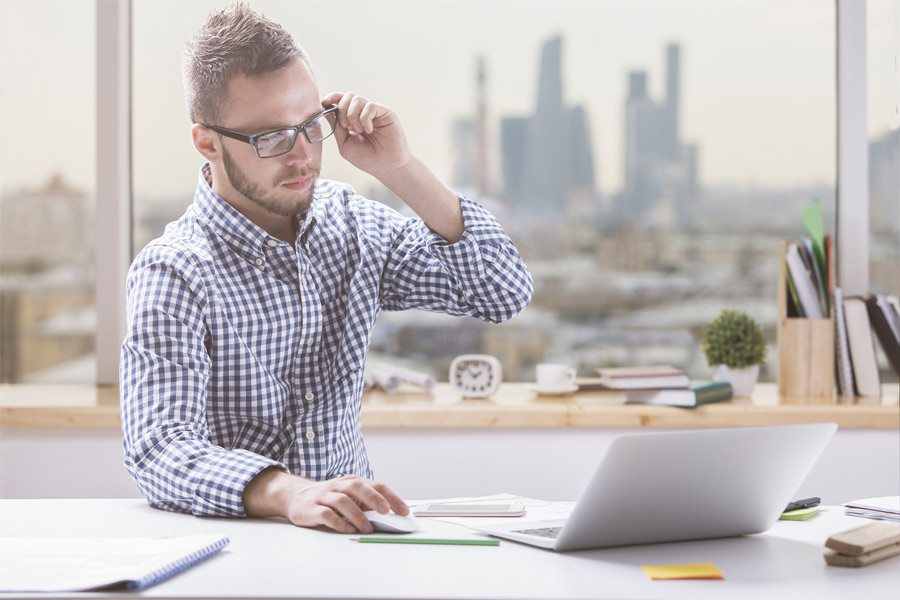 Amazon seller fees include account fees and product fees. Account fees range from $0 to $39.99 per month, and product fees range from 6% to 20% of the product's selling price, with the average seller paying 15%. You'll also need to fulfill and ship your order, the cost for which will vary widely depending on your product.
The four primary Amazon sellers fees are sale-related fees, seller account fees, shipping costs, and Amazon FBA fees. Below we walk you through each type of Amazon seller fee and show you how to estimate the fees you'll pay for each product you sell on Amazon.
There are three types of Amazon sellers fees that you may pay when you sell products on Amazon: referral fees, minimum referral fees, and closing fees. These fees vary based on your item category and selling price, so getting an accurate picture of your particular costs might take a little research. Here's a snapshot of these fees, and we'll examine each in detail below:
| | | |
| --- | --- | --- |
| Referral Fee | Ranges from 6% to 20%, most sellers pay 15% | Category |
| Minimum Referral Fee | $0-$2, if Referral fee is under minimum fee | Category |
| Variable Closing Fee | $1.80 | All Media Categories |
Referral Fees
All Amazon sellers, both Individual and Pro, pay a Referral Fee for every item that sells on Amazon. The two things that determine your referral fee are:
Your product category
Your selling price
Referral fees are a percentage of your product's selling price. Most sellers pay, on average, a 15% referral fee. But, these fees can range from 6% up to 20% depending on which categories your products fall under. You can determine exactly what referral fees you'll pay on the products you sell by checking Amazon's Seller Fee Schedule, which lists referral fees for specific Amazon categories.
Minimum Referral Fees
Amazon assigns a Minimum Referral Fee to some (not all) categories. This is usually $1, but is $2 for the jewelry and watch categories. If a category you sell has a Minimum Referral Fee, you'll pay the greater of the two fees (not both!), based on your product's selling price.
Example of Amazon's Referral Fees & Minimum Referral Fees
The following products sell in Amazon's Home and Garden category. This category has a 15% Referral Fee, but also has a 30 cent Minimum Referral Fee. Here are the fees that sellers pay on two items with different selling prices:
Single Drink Coaster

Set/4 Throw Pillows

Selling price

$1.50

$24.99

15% Referral Fee

22 cents
not applied since it's less than 30 cents

$3.75
applied since it's greater than $1

Minimum Referral Fee

30 cents
applied since it's greater than 22 cents

N/A
Here's how it all works out:
The Drink Coasters 15% Referral Fee is 22 cents, which is less than 30 cents. So, Amazon applies the 30 cents Minimum Referral Fee, because 30 cents is greater than 22 cents. However, the Throw Pillows 15% Referral Fee is $3.75, which is greater than 30 cents. So, the $3.75 Referral Fee is what Amazon applies when this item sells.
Remember, in categories with Minimum Referral Fees, the greater of the two fees (not both!) is what Amazon applies. You can see which categories have Minimum Referral Fees on Amazon's Seller Fee Schedule.
Closing Fee
Amazon charges an additional fee for products sold under its Media categories. This fee is the Closing Fee and it's a flat $1.80 fee which is added on top of the Referral Fees for items in any Media Category, including:
Books
DVD
Music
Software and Computer/Video Games
Video
Video Game Consoles
Now that we've covered the costliest fees that Amazon charges its sellers, let's look at the other primary Amazon seller fee: account fees.
2. Amazon Seller Account Fees
Amazon offers two types of Amazon seller accounts. The fees and features of each are geared toward the specific selling needs of low-volume individuals and high-volume business sellers:
| | | | |
| --- | --- | --- | --- |
| Individual Seller Account | Individuals and occasional business sellers | $0 | 99 cents per item sold |
| Pro Merchant Account | Businesses and volume sellers | $39.99 | $0 |
Along with the differences in fees, each type of account offers features that accommodate small or large sellers' particular needs:
Amazon Individual Seller Accounts
Geared for occasional and low-volume sellers, Amazon Individual Seller accounts require little setup and have $0 monthly fees. But you have some restrictions compared to the Pro accounts:
Allows up to 40 product sales per month. This is not the number of product listings, but actual products sold.
You have to create listings manually in the Amazon Seller Central dashboard. Bulk uploads aren't supported.
Limited to certain categories
Cannot offer gift wrap
Amazon Pro Merchant Accounts
Amazon Pro Seller accounts are designed to meet businesses' needs and provide many volume-selling features for your $39.99 per month fee:
Unlimited product listings
Bulk product uploads
Connects to ecommerce platforms and order management systems
Inventory management
FBA inventory management
Can offer gift wrap
Which Account Is Best for You?
If you're an established ecommerce seller moving to Amazon, the Pro Seller account is your best pick. The Individual account is very limited in comparison and requires more hands-on management.
However, if you're just starting to sell products on Amazon, you can get started on Amazon with no up-front costs at all using an Individual account. It costs $0 to register an Individual Seller account and list products. You're only charged fees when your product sells. In fact, you're not even "charged." Amazon takes its cut from your payout, so you really don't pay a dime out-of-pocket.
How Fast Do Amazon Sellers Get Paid?
Speaking of payouts, it's important to know that the Amazon marketplace pays its sellers every two weeks. Some older "grandfathered" seller accounts and high-volume sellers are on a faster payout schedule, but the average individual or small business Amazon seller is stuck with a 14-day payout.
However, Amazon holds funds from each sale for seven days after a product is received to account for any unexpected charges. So it's possible you will not get your total funds every 14 days.
Even then, you don't actually receive your money in 14 days. Once Amazon releases a payout, the transfer time between Amazon and your bank account can add three to five more days until funds are deposited. Because of this, you'll usually wait about 12 days to receive your money after a sale is made and the item shipped.
How to Get Amazon Payouts Faster
If Amazon is your main source of sales, this wait time can seriously affect your ability to grow. It can slow stock purchases, cause inventory shortages, and make it hard to stay on top of your bills. While you can't change Amazon's payout schedule, there is a way to get payments daily using a service called Payability.
Payability is a factoring service that connects to your Amazon Pro Seller account, tracks your daily Amazon sales, and direct-deposits funds daily based on your Amazon sales. You can even choose between having funds deposited into your bank account or onto a prepaid MasterCard.
Payability charges a 2% fee based on your Amazon revenues, for their Amazon payout service. But if you choose its prepaid MasterCard option, you also get a 2% cashback on your purchases. That makes the service practically free if you, like many Amazon sellers, use a credit card to manage inventory buys and other expenses.
So, we've examined the sales-related and account fees that you'll encounter selling on Amazon, and looked at how you can get paid faster than Amazon's usual 14-day payout. Next, we'll explore your operational expenses such as shipping and order fulfillment.
3. Shipping Credits & Costs
These are not seller fees, but they can cost you money if you're not careful. If you ship Amazon orders yourself, Amazon pays you a Shipping Credit on every sale to cover your shipping costs, but there's a catch. The credit it pays sellers is generally low compared to the shipping rates you actually pay to ship orders.
Depending on what you sell and the total size and weight of each package you ship, you may wind up spending far more to ship orders than you receive from Amazon's Shipping Credit. To ensure you don't lose all of your profits to shipping costs, you need to know how much you'll get from Amazon for each item you sell.
You can use the Amazon Shipping Credit Chart below to estimate your credits for each product:
(Source: Amazon)
To see if credits will cover your products' shipping costs, use the chart above to figure out what Amazon will pay you for shipping when your products sell. Then, compare these amounts to your actual shipping costs. If you sell small, lightweight items, you might come out ahead. But if your products ship in large and/or heavy boxes, you might find you'll lose on every sale.
One thing that can lower your shipping costs dramatically and boost your Amazon profit is shipping software. With it, you can quickly compare costs and automate your shipping tools. Some shipping software, like Stamps.com, imports orders directly from your Amazon account, selects the best shipping rate based on price, offers discounted postage rates, and even emails tracking information to your customers. This helps you ship every order at the lowest possible rate while shipping more efficiently. Visit Stamps.com to start a four-week trial and get $5 in free postage.
Figuring up your Shipping Credits vs actual shipping costs is vital in determining whether you can price items profitably after seller fees and shipping costs are tallied up. You'll likely find that Amazon is feasible, and even ideal, for certain items, but may not be right for everything you sell.
In fact, shipping costs are a top reason that Amazon sellers, especially Pro account holders, turn to Fulfillment by Amazon (FBA) to ship the goods they sell on Amazon.
4. Fulfillment by Amazon (FBA) Fees
Both Individual and Pro sellers can use Fulfillment by Amazon, or FBA, to stock, pack, and ship their Amazon products. Of course, Amazon charges fees for this, but many Amazon sellers find the FBA fees are quite reasonable for certain items. Plus, it takes time-consuming daily order packing and shipping tasks off your shoulders and even makes your items Prime-eligible.
FBA fees vary based on product size and weight. Like every other facet of selling on Amazon, you need to understand the total fees you'll pay to store and ship your products with FBA before jumping onboard.
FBA Fees Cover Two Services
Amazon's FBA fees are pretty streamlined, they roll all of the picking, packing, and shipping costs into one charge, and the other charge is for inventory storage. FBA fees include boxes and packaging, and even covers returns handling if your buyers return items to Amazon. The two FBA fees you'll see are:
Pick, Pack, and Weight Handling Fees: This is your entire pack-through-shipment fee, including your shipping cost.
Monthly Storage Fees: This is the cost of storing your products in Amazon's warehouse.
Product Size Determines FBA Fees
FBA fees are based on the size of the product you're storing and shipping. Size includes any packaging for your product, such as shoe boxes, blister packs, or retail packaging. Amazon divides FBA products into two size categories:
Standard-size products: Standard-sized items, fully packaged, must weigh less than 20 pounds and not exceed 18″x 14″x 8″.
Oversize products: Any item over 20 pounds and/or exceeding 18″x 14″x 8″ is considered oversized.
Here's a look at how FBA fees stack up based on size and item type. Remember! The FBA fees below are added on top of the Referral and Account Fees discussed earlier:
2020 Amazon FBA Fees Small – Medium Non-apparel
| | | | | |
| --- | --- | --- | --- | --- |
| Small and Light | 16" x 9" x 4" | 4 oz. or less | 0.7 oz. | $1.97 |
| Small and Light | 16" x 9" x 4" | 4+ oz. to < 10 oz. | 0.7 oz. | $2.39 |
| Small Standard | 15" x 12" x 0.75" | 10 oz. or less | 4 oz. | $2.50 |
| Small Standard | 15" x 12" x 0.75" | 10+ to 16 oz. | 4 oz. | $2.63 |
| Small Oversize | 60" x 30" | 71 lb or less | 1 lb | $8.26 + $0.38 per lb above first 2 lb |
| Medium Oversize | 108" (longest side) | 151 lb or less | 1 lb | $11.37 + $0.39 per lb above first 2 lb |
2020 Amazon FBA Fees Small – Medium Apparel
| | | | | |
| --- | --- | --- | --- | --- |
| Small Standard | 15" x 12" x 0.75" | 10 oz or less | 4 oz. | $2.92 |
| Small Standard | 15" x 12" x 0.75" | 10+ to 16 oz. | 4 oz. | $3.11 |
| Small Oversize | 60" x 30" | 71 lb or less | 1 lb | $8.26 + $0.38 per lb above first 2 lb |
| Medium Oversize | 108" (longest side) | 151 lb or less | 1 lb | $11.37 + $0.39 per lb above first 2 lb |
2020 Amazon FBA Fees Large Non-apparel
| | | | | |
| --- | --- | --- | --- | --- |
| Large Standard | 18" x 14" x 8" | 10 oz. or less | 4 oz. | $3.31 |
| Large Standard | 18" x 14" x 8" | 10+ to 16 oz. | 4 oz. | $3.48 |
| Large Standard | 18" x 14" x 8" | 1 to 2 lb | 4 oz. | $4.90 |
| Large Standard | 18" x 14" x 8" | 2 to 3 lb | 4 oz. | $5.42 |
| Large Standard | 18" x 14" x 8" | 3 to 21 lb | 4 oz. | $5.42 + $0.38 per lb above first 3 lb |
| Large Oversize | 108" (longest side) | 151 lb or less | 1 lb | $75.78 + $0.79 per lb above first 90 lb |
2020 Amazon FBA Fees Large Apparel
| | | | | |
| --- | --- | --- | --- | --- |
| Large Standard | 18" x 14" x 8" | 10 oz. or less | 4 oz. | $3.70 |
| Large Standard | 18" x 14" x 8" | 10+ to 16 oz. | 4 oz. | $3.81 |
| Large Standard | 18" x 14" x 8" | 1 to 2 lb | 4 oz. | $5.35 |
| Large Standard | 18" x 14" x 8" | 2 to 3 lb | 4 oz. | $5.95 |
| Large Standard | 18" x 14" x 8" | 3 to 20 lb | 4 oz. | $5.95 + $0.38 per lb above first 3 lb |
| Large Oversize | 108" (longest side) | 151 lb or less | 1 lb | $75.78 + $0.79 per lb above first 90 lb |
FBA Inventory Storage Fees
| | | |
| --- | --- | --- |
| January - September | 75 cents per cubic foot | 48 cents per cubic foot |
| October - December | $2.40 per cubic foot | $1.20 per cubic foot |
FBA also charges inventory storage fees. These rates are higher during the October-December holiday season. These storage rates are in addition to referral fees, account fees, and fulfillment fees.
If you're considering FBA, you need to be aware of other fees that can creep onto your bill. These include long-term storage fees and relabeling fees for improperly labeled products. If you don't stay on top of these, your profits can slip away. So be sure to understand all of the FBA fees you might face if you go that route.
"When you get your Amazon bill every month, they automatically deduct FBA storage fees from each product and then lump all storage into a top line item. So, you can't actually see what your per-product storage costs are unless you pull a spreadsheet that could be thousands of rows long, depending on how many items you sell. When you run the numbers, you'll notice that storage fees add only a few pennies per month to the costs of goods sold for smaller items, but for larger items, storage fees can literally add $0.50 – $0.60 or more to your COGs for every item, each month."
—Michael O'Donnell, Amazon Seller and Chief Executive Officer, CaveTools
Amazon Fee Frequently Asked Questions (FAQs)
Is FBA cost per unit based on units sold or units stocked?
FBA's storage fee is all you'll be charged if nothing sells during the month. Your pick-pack-ship fees are on top of your storage fees and tally up as items sell and orders ship. If you let your stock sit unsold for too long, FBA tacks on added fees for aging stock, so you want to watch that.
Does the FBA fee preview include the referral fee?
The Amazon seller fee is a separate fee but the FBA fee previewer does include both the Seller Fee and FBA estimated fee in your cost estimates—here is specifically what the Amazon Fee Preview page states:
"The Fee Preview column showcases the core fees for Selling on Amazon and Fulfillment by Amazon for a given product. The Fee Preview is only an estimate and does not include all fees that may apply. The fees shown are based on the list price, estimated shipping cost (where applicable), and available data for the product in our system. Actual fees may vary and are subject to change."
Nearly half of US online sales happen on Amazon. The marketplace pulls in a mighty big pool of shoppers looking to buy. In fact, it's estimated that more than half of online shopping searches start on Amazon. If you want to hit roughly half of shoppers looking to buy online every day, you need to start selling on Amazon. But there are costs involved.
The difference between profit and loss can be slim on every item you sell, so it's vital that you understand all of the fees and costs that go into selling on Amazon. If you do, you'll be able to find profitable products and enjoy success on this huge, ever-growing marketplace. If you're ready to get started, read our guides below:
How to Sell on Amazon in 5 Easy Steps
What to Sell on Amazon