Our Studio is Open!

You must download our free phone app
and pre-sign up for class, spaces are limited
(we can not guarantee a spot)

 

We love our Yoga Den and we want to stay open so we are taking the precautionary measures

to ensure everyone has a safe and welcoming experience

 

Here is a list of rules and guidelines that MUST be followed when entering our studio:

-A face mask is required when entering the Yoga Den and MUST be worn until you are on your mat inside of the yoga room. (wearing a face mask while doing yoga is optional)

-We ask that you WASH YOUR HANDS prior to entering the studio.

-Please sanitize your mat PRIOR to arriving at the Yoga Den.

-In order to use our blankets and bolsters you MUST have your own beach towel to place over them during your practice.

-You may use the blocks, we just ask that YOU SANITIZE them after you practice.

-Everyone is responsible for sanitizing the area in which they had their mat and the wall space used.

 

 

enhance

Dynamic Yoga Classes
Be inspired by the ability to consciously move, breathe, flow, strengthen, sweat, feel, love, embrace and forgive.

Wellness Workshops
Yoga is more than your Asana practice. Advance yourself on and off the mat with our variety of wellness workshops.

Body Contouring
Enhance your yoga practice with Body Contouring by Yoga Den.  We offer non-invasive, cutting edge treatments.

enrich
Yoga Den 200, 300 and 500 Hour Teacher Training with Leeza
Beginning to advanced yoga studies for anyone who desires to be a yoga instructor, improve your life & the life of others.  Open to ages 12 - 108+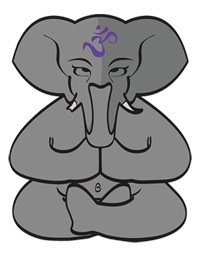 Teen Teacher Training
Have you ever thought about putting your radiant child into "yoga school?"  We are currently signing up teens with a special discounted price.