Alignment and balance, refined
 
CYC is owned and directed by Ann Merlo, Elise Miller and Lisa Brill Robinson. In line with our mission to support a lifetime of yoga practice for our students, we offer asana classes for beginners, continuing, intermediate, and advanced students. We are focused on and known for our therapeutic approach. This approach is important in our regular classes and particularly featured in our yoga for back care, pranayama, and restorative classes, and workshops. 
Another important element of the CYC mission has always been presenting yoga workshops and series taught by our own gifted instructors, and by knowledgeable and well-respected yoga instructors from around the world. Topics vary widely and meet the needs of our local and regional yoga population.
"You should do the asanas with vigor and at the same time be relaxed and composed."
— B.K.S. Iyengar
Insight, experience and compassion
Back Care classes for beginning and continuing/intermediate classes for those with back conditions such as lower back pain, disc disease, sciatica, upper back and neck tightness, or asymmetry in the body due to scoliosis or other minor imbalances.
Restorative and Yoga Nidra classes and workshops that are designed to refresh and recharge the nervous system through poses held for longer periods and with support
"Yoga teaches us to cure what need not be endured and endure what cannot be cured."
— B.K.S. Iyengar
Beginning your yoga practice?
If you're new to yoga or new to the California Yoga Center's approach to yoga, begin with our Level 1 or Level 1 & 2 classes
Learn More about Our Yoga Classes for New Students
Ready to take your practice deeper?
Explore more inversions, arm balances and deeper backbends in our Level 2, 3 and 4 classes
We offer classes especially designed for more experienced practitioners to explore their practice with greater depth and nuance. There will be a wider range of poses as well as a more detailed approach to alignment that will keep the experienced practitioner evolving in their practice. 
Level 2: Continuing students who want to build on the introductory level poses, and enhance their basic practice. 
Level 3: For students with strong standing poses who want to learn more inverted poses, and intermediate back bends, twists and forward bends.
Level 4: For intermediate and advanced students who are ready for more challenging poses.
Mixed level: Open to all levels. Poses modified for experience level.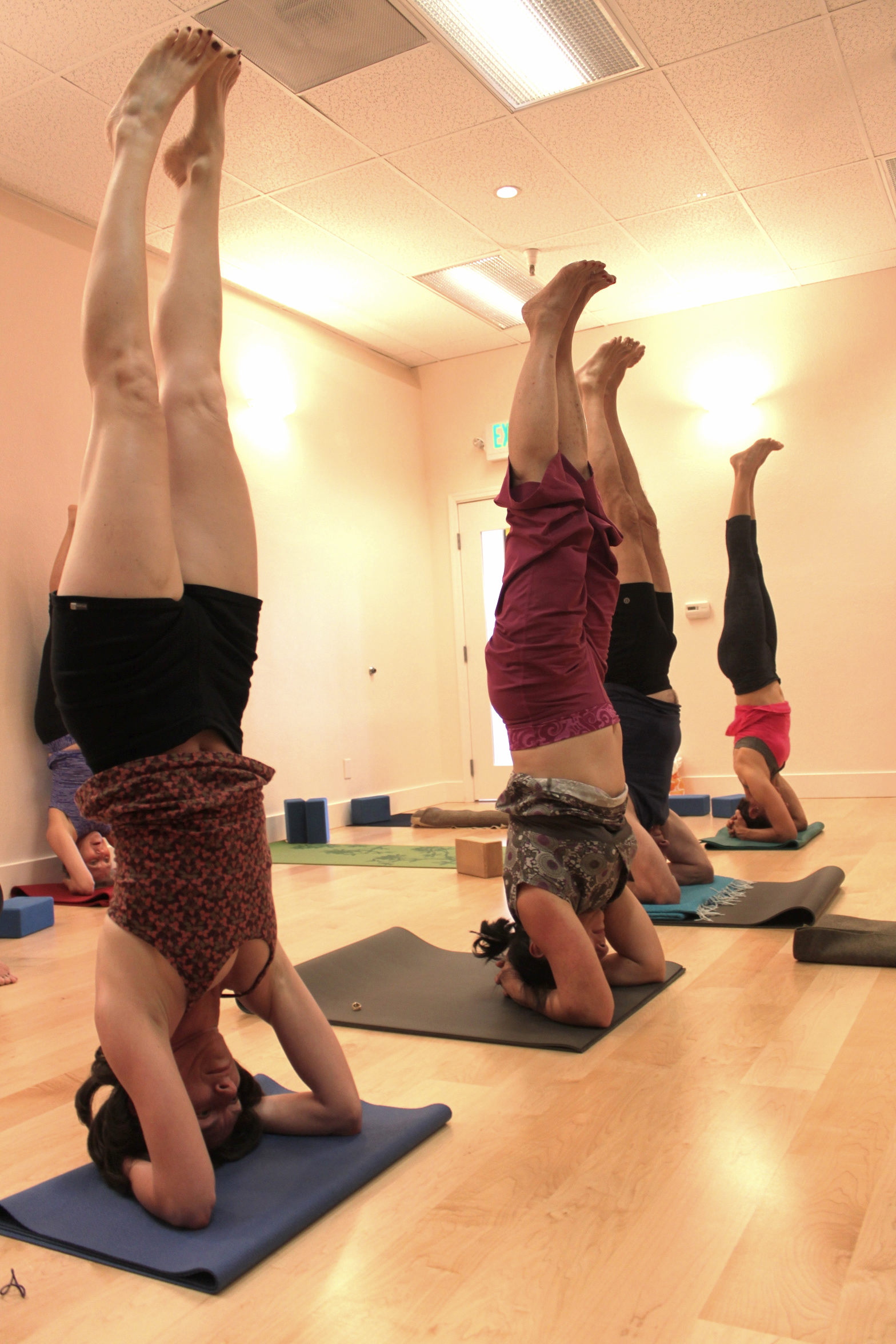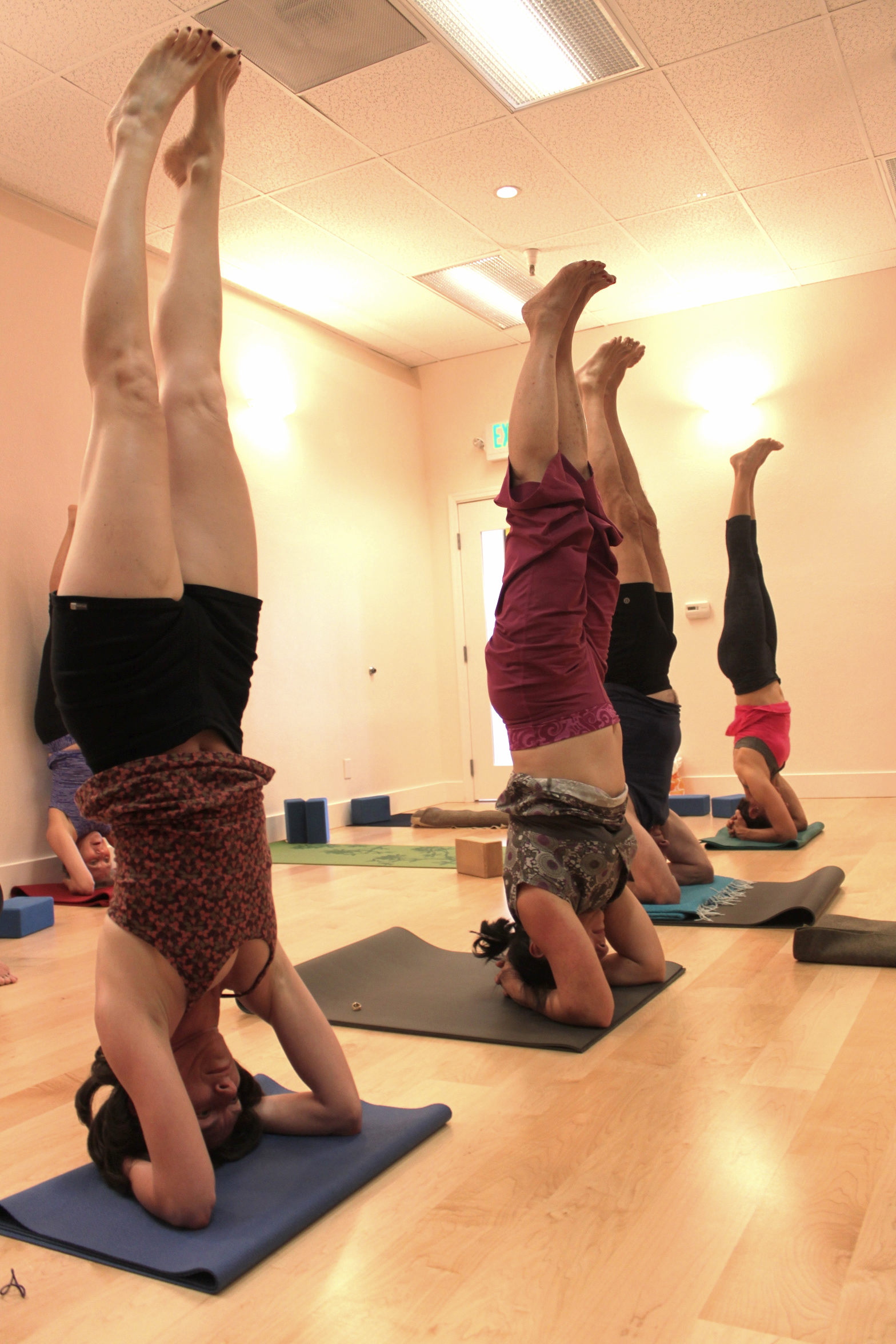 Have questions about the right level or type of class for you?