3 MONTHS UNLIMITED FOR $119/ MONTH
regular membership: $155/ month.
drop in: $29/ class
sign up for unlimited membership
Outdoor Yoga SF is an immersive movement experience led by some of the Bay Area's most dedicated teachers. We immerse ourselves in nature, enjoy soulful music with *silent disco* headphones and move through postures at a steady, intentional pace. Our athletic and accessible vinyasa yoga classes combine creative flows, dynamic stretching, and core work. Together, we will tune into the mind, body and spirit through feel-good movement and community. All levels welcome.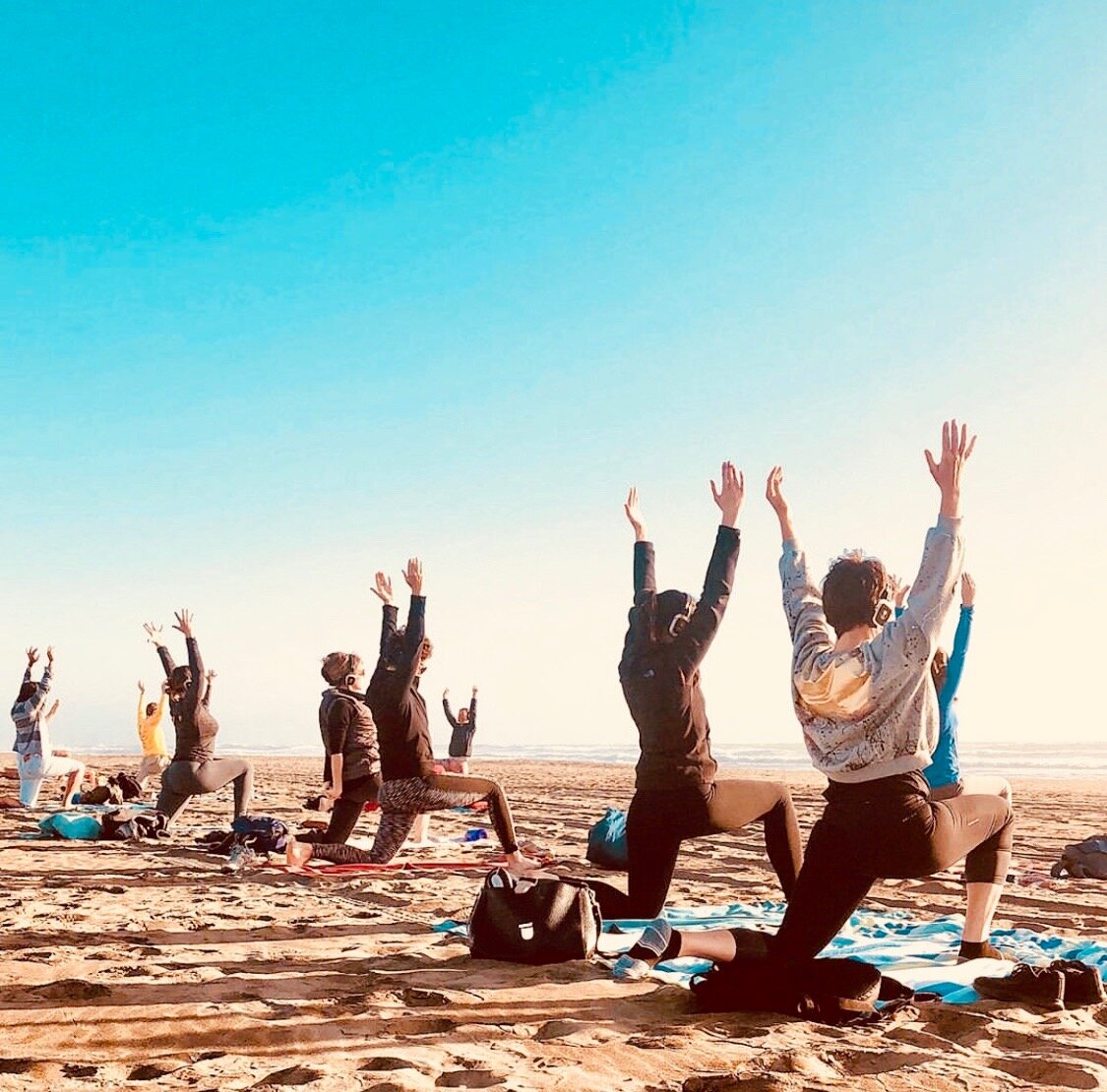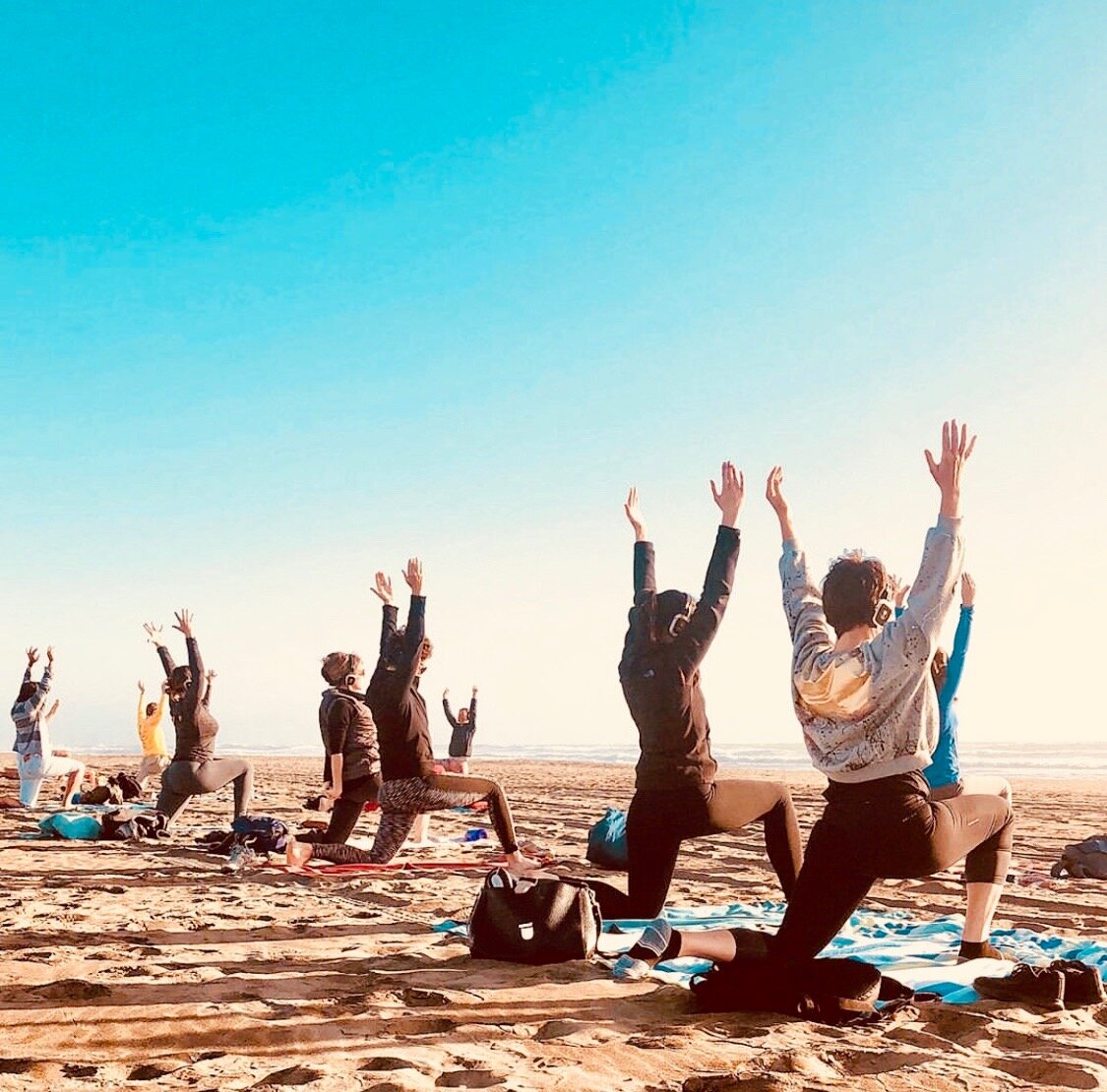 FLOW
Our signature offering. This dynamic class is appropriate for all levels.
POWER
Designed to awaken and strengthen the body. These classes are more athletic and offer more advanced pose variations. Some yoga experience is recommended, though all are welcome.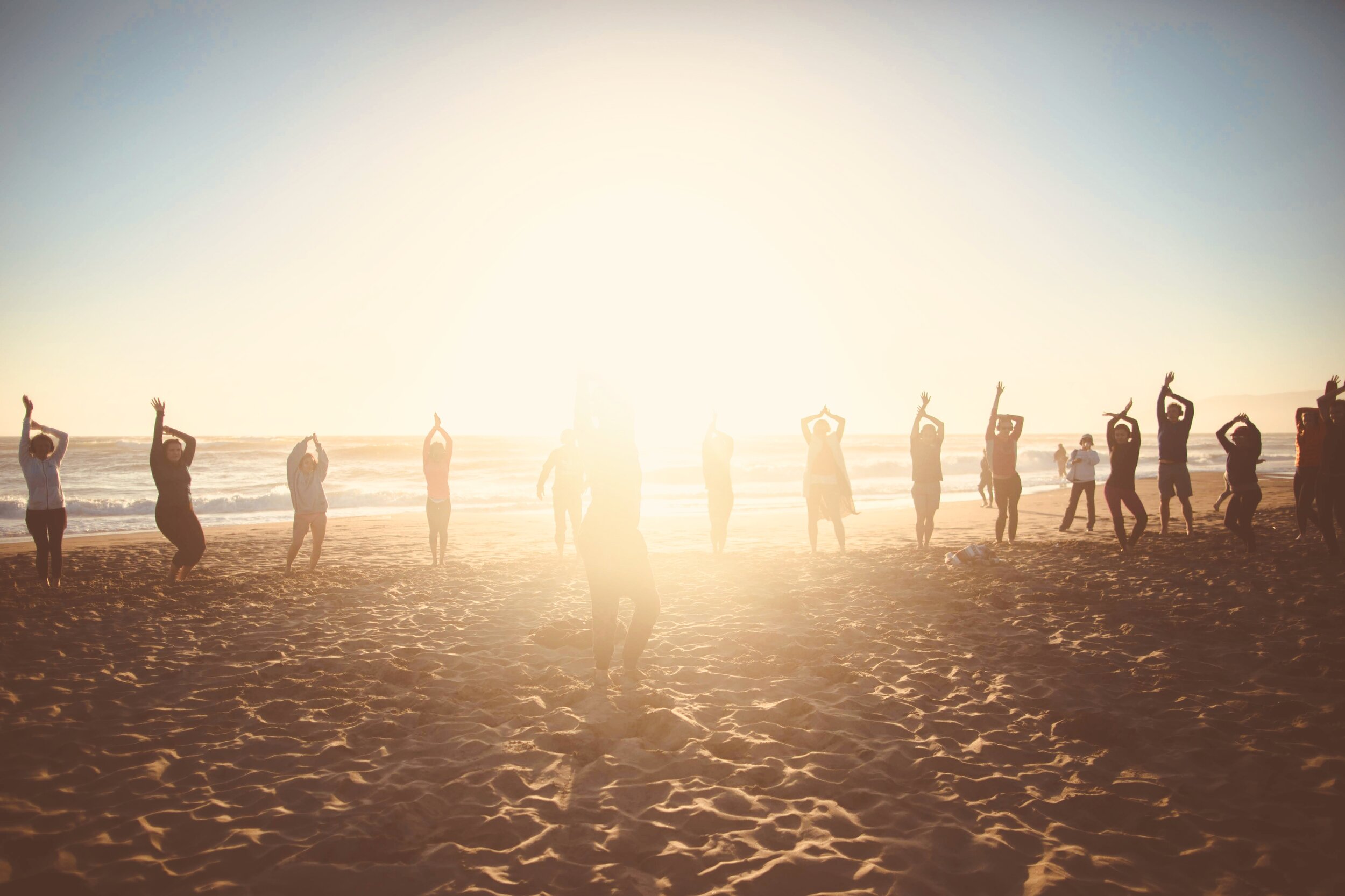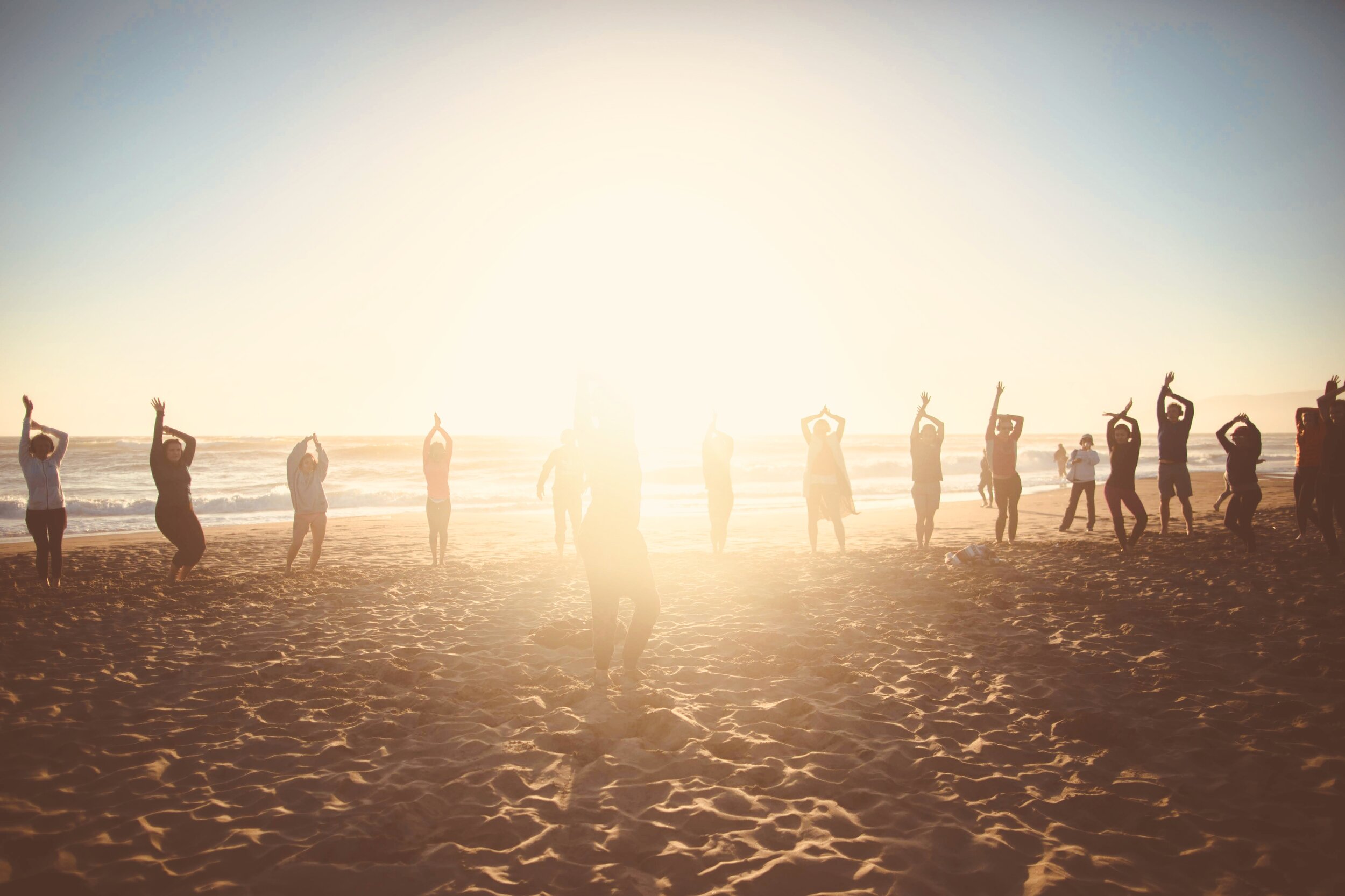 GROOVE
A combination of our signature dynamic flow with a playful element of dancing in the water to our favorite music after class! We close the experience with a sweet grounding meditation. Together, we experience the healing power of music, community and mother nature.
ZEN // DEEP STRETCH
Slower-paced than our signature FLOW classes. These peaceful practices invite a grounded, reflective energy and longer holds. Teachers often incorporate chi gong, breath work, kundalini and deep Yin stretching into the yoga flow.
Barre: The Dailey Method
Diversify your practice with The Dailey Method barre classes. This transformative 60 minute full-body workout uses little to no equipment to strengthen and elongate the entire body. This class delivers increased physical awareness, improved posture and more efficient movement patterns.